Company brief
Oilpan.com has been an industry leader in manufacturing and distributing quality performance oil pan cores and engine components. For over 30 years oilpan.com has been committed to supplying high quality products and ensuring unsurpassed customer service and reliability. At oilpan.com we empower our customers with the ability to constantly stand at the edge of performance oil pan innovation. From R&D, Manufacturing to distribution our team of seasoned professionals is positioned to address all of your oil pan needs across your various technical and business requirements.
Mission
At oilpan.com our mission is to develop partnerships with our customers to provide a one stop resource for design, production, manufacturing and distribution of oil pans. We aim to service a wide spectrum of businesses to supply small / large businesses and are also currently the supplier for many government and institutional projects.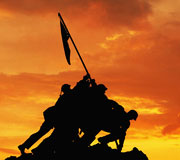 Partnerships
Our current partners are some of the most well-known household names in autoparts. They have trusted us to source their product and we have empowered them with our capabilities. In an industry historically known to be behind the times, we have allocated our resources to partnering and merging with some of the most technologically advanced businesses in the industry. oilpan.com uses these technologies to stay effective, efficient, and relevant in this new age. Feel free to contact us for more information.